<![CDATA[So over the weekend, adding stress to my medically stuffed brain, my freezer decided to give out.  I went for some ice cream, and it was completely liquified.  My landlord wasn't answering his phone, so I went to the messageboards to try and find a way to fix my freezer.  In the end, I used a hairdryer to thaw the vents that had frozen over, and all seemed well in the universe.  That night, my ice cream was frozen, the freezer was cold, and crisis seemed to have been averted.  Then the next morning, it had gotten worse.  EVERYTHING was melted, including all my ice.  The refrigerator was no longer cold.  We had to make an emergency run to the store to by ice and an ice chest to salvage our perishable food.  It was Sunday, so no repair man was available.  Basically, we spent a weekend without a freezer.  And it was awful.  Luckily, Pacific Beach is home to an OLD SCHOOL mom and pop appliance repair shop called Gormsen Appliance.  Monday morning, they sent over a repairman in full coveralls with his name, Russ, written in neat cursive on his "suit."  He arrived straight from 1950, and chatted me up as he replaced the thermostat, which had gone bad and caused the entire vent system to freeze over (I was on the right track with the hair dryer, just didn't have the equipment to fix it).  Anyway, an hour later, the freezer was up and running, and three hours later, I was eating twice frozen ice cream with massive ice crystals in it.  Anyway…while we were thawed, here are the five things I missed most.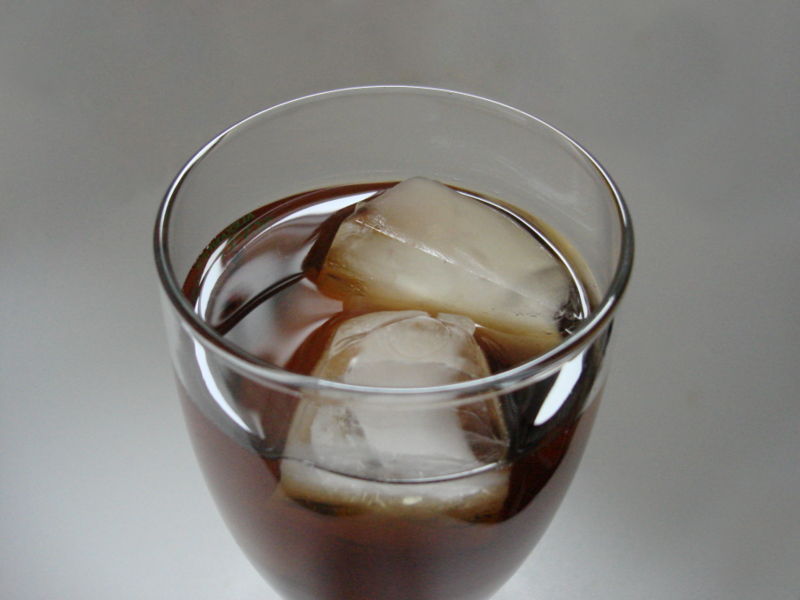 1.
Ice- 
The weirdest thing about Europe is their disdain for iced drinks.  I was in Berlin this summer, and ordered a coke at a movie theater.  It came in the same massive size that theaters in America have, only NO ICE.  And when I asked for ice, I was given a look of disgust instead.  Eventually, after minutes of explanation and barter, I managed to get 2 ice cubes for my 32 ounce soda, which melted almost immediately.  
When I moved to the beach this last year, I left a nice place with a nice kitchen.  And to this day I miss my dishwasher so much…however in my new place, my freezer has an automatic ice maker/dispenser.  This is the most valuable thing in my home.  Not having to bother filling and waiting for ice trays to freeze is worth millions to me.  So when I woke up cotton mouthed on Sunday morning and pushed my cup on the ice button, only to hear empty mechanical whining, I think I might have begun to cry.  I definitely became dehydrated over the ensuing hours, as I refuse to drink juices and water without ice.  Definitely the number one loss with regards to my thaw crisis.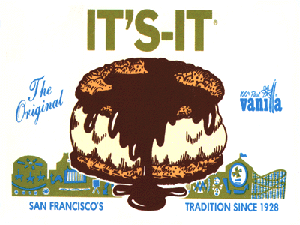 2.
It's Its-
 I must admit, the first time I tried these, it was around ALOT of hype.  And at first, I didn't get it…the texture just didn't work for me.  But I gave it another go, and another, and another, and now I AM HOOKED.  If you are not lucky enough to live in California and have access to these, its worth the trip by itself.  Vanilla ice cream, sandwiched between two oatmeal cookies, frozen in a chocolate shell.  Trust me…as I trusted others.  Incredible.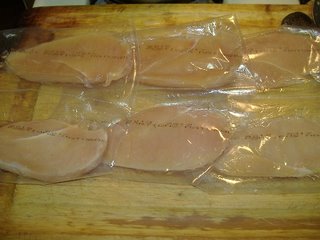 3.
Individually Wrapped Tyson Chicken Breasts-
I get these at costco.  A wonderful product. Usually…chicken breast is expensive, easily freezer burned, and get frozen stuck together and it is difficult to thaw one out for an individual meal.  For 16 dollars at costco, you get a ridiculous amount of these things, each one in its own plastic packaging, airtight to prevent freezer burn issues and sticking together.  Without the freezer, its daily grocery store if I want to make chicken, and its not like I can buy 1 breast at Vons.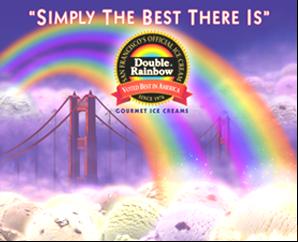 4.
Double Rainbow Ice Cream (vanilla).
 Okay…I know I already have an ice cream product on this list, but I eat a LOT of ice cream.  And since being introduced to this by a friend that I try to avoid admitting is correct at all times, I have given up Breyers (an old family favorite) for good.  This stuff, like the it's it, comes from the Bay area.  Here in San Diego, we can get it in large sizes at the trader joes, though I am not sure if that is the same for the East Coast.  I particularly enjoy putting loads of Milo powder, or Ovaltine powder all over it, makes it kind of like a milo mcflurry, only with good ice cream.   There are few times when I don't have this in my freezer.  It really is, simply the best there is.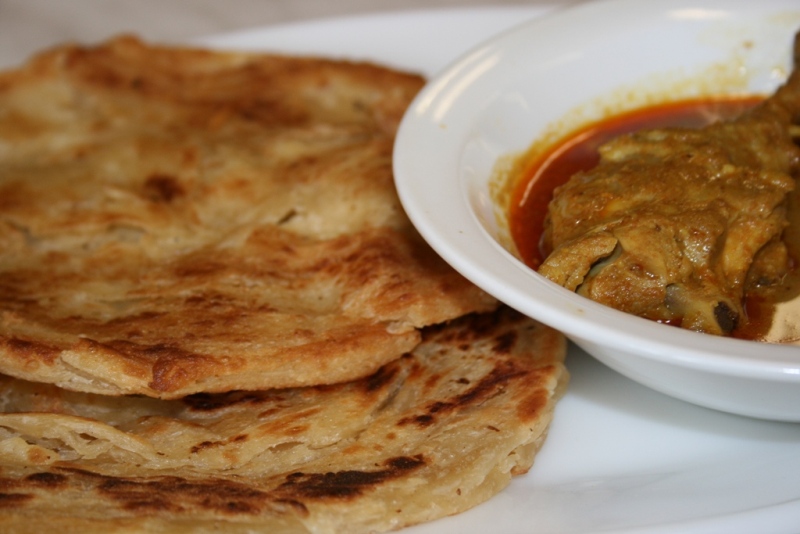 5.
Frozen Roti Canai-
Roti Canai really is the best tasting snack in the entire world.  Unfortunately, as someone who's tried to learn from some of the best Kuala Lumpur Roti flippers, it is NOT easy to make.  99 Ranch sells frozen roti in packs of 5, for less than 2 dollars.  I generally eat them roti gula style, because I am not yet an ace with my curry.  Though sometimes I do hit up and indian restaurant for some dal, though it never really tastes like the dal from home.  I never have less than 5 packages in my freezer, which sucks, because when they thaw, the dough all sticks together and you are kind of screwed.  These do NOT refreeze well.  So off to Mira Mesa I am this week, to restock on roti.  
Lesson learned?  Maintain your freezer, and call Gormsen at the first sign of problems.
]]>